If you're one of the few lucky Americans that has a pension, you may have a deliberation in front of you: how and when to receive your money. With many pensions, you can choose to either elect:
annuitization (to receive monthly payments for life), or
a lump-sum distribution (to receive all the money, at once)
You can imagine what it looks like to elect a lump-sum distribution (below); your pension account's total value is received in its entirety upfront – all at once. There is only ever one pension payment – albeit a very large one.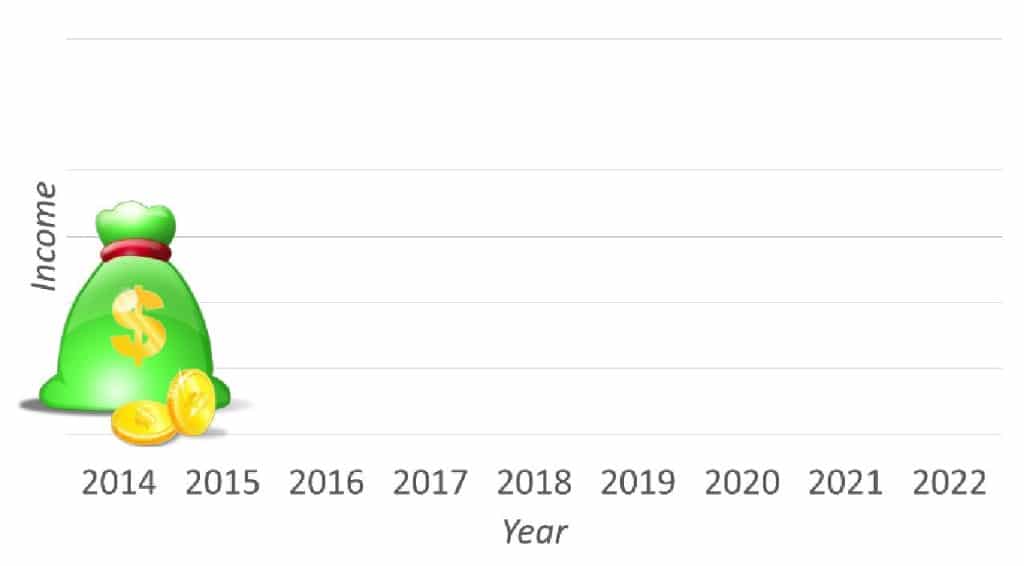 With the annuitization option, smaller payments are spread out over time. This steady income stream is visualized below.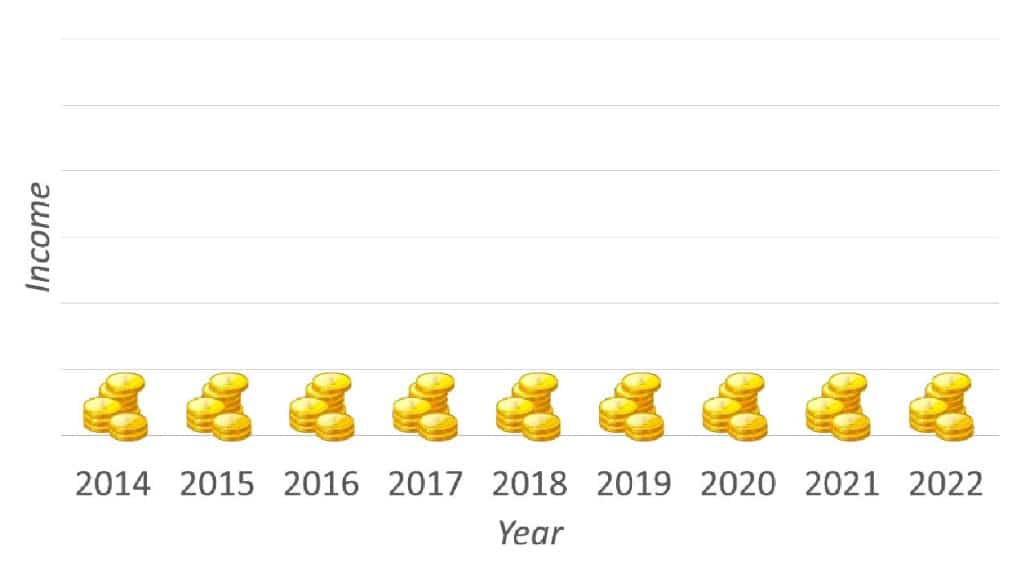 Couples opting for the annuitization route may receive a survivor benefit. A survivor benefit is paid to the surviving spouse at the death of the annuitant – the individual receiving the pension payments. The dollar amount that the surviving spouse receives – the survivor benefit – is usually smaller than the annuitant benefit.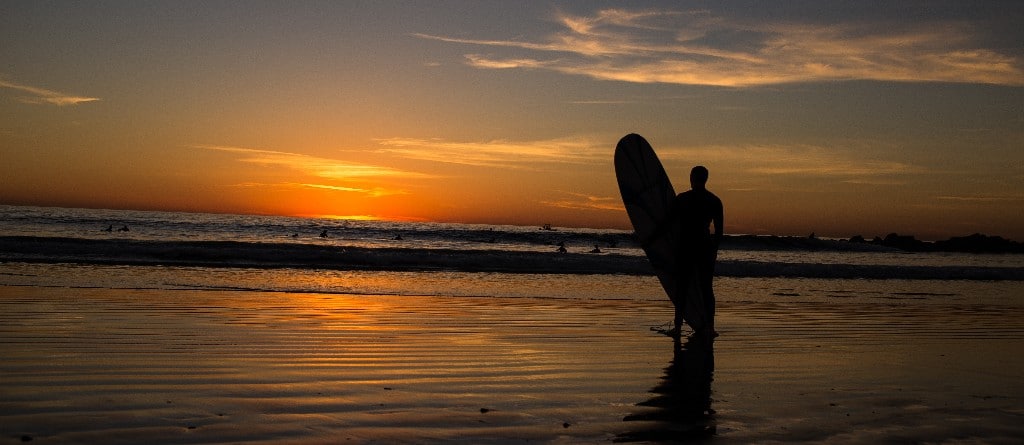 In a scenario where the annuitant passes in 2017, you can imagine the income stream offered by a pension that provides a smaller survivor benefit, below: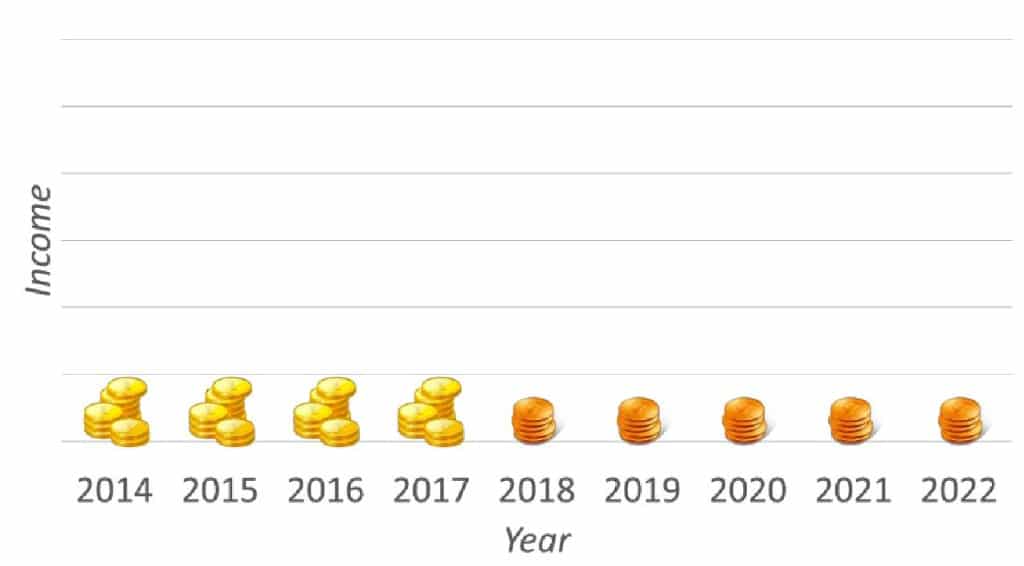 How much of a benefit the surviving spouse receives depends upon how much of a benefit the annuitant receives. The relationship is always inverse: the greater the benefit the annuitant receives, the smaller the benefit the surviving spouses receives.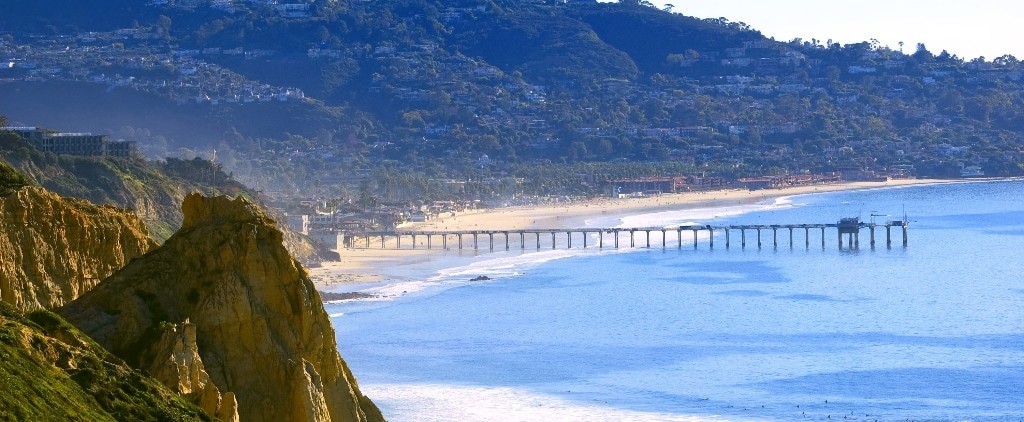 Which pension distribution option do you choose? Like most advanced financial planning questions, the answer is, "it depends." There are a host of variables to consider when electing pension payouts, including:
life expectancy of the individuals
solvency of the pension
liquidity needs
income needs
ability or willingness to manage or outsource investing assets
pension's rate of investment return
You should work with a fee-only financial planner to determine the best solution for your particular situation.